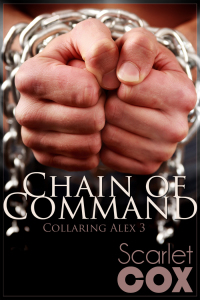 About time I blew my own horn and tooted off about some new releases, isn't it? Yep, it absolutely is!
First off, we have Chain of Command, the brand new instalment of Collaring Alex – the series formerly known as Urgent Delivery. As the story is heading in a more romantic direction, I've renamed the series and given it shiny new covers.
Now that Alex and Jason are getting along, Lieutenant Carter rears his ugly head again.
Alex's whirlwind adventure into experiencing Jason's dominant nature is about to take a frightening turn. Just how much does the police detective really seek to control him? And will Jason's Lieutenant succeed in breaking them apart before they can take another step on their erotic journey?
Chain of Command is available from Amazon, B&N, iTunes, Kobo, and All Romance eBooks!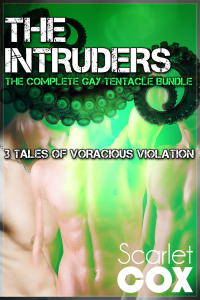 Next up is The Intruders, the complete Gay Tentacle Bundle!
All three of my tales of tentacle torment are contained in this single tome, ready for your perverted reading pleasure! Included within are:
Alien Experiment: A close encounter of the horny kind!
Tokushima Tentacles: A tender tale of hot, sweet love between one man, one kami, and an octopus, and
Incubus' Temptation: A Catholic Priest in Tennessee needs the help of an Incubus to accept that he desires another man.
All for $4.99!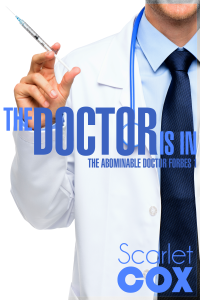 Finally a story so new it only went live today! Available now on Amazon and All Romance eBooks, it'll be coming to other storefronts just as soon as it possibly can!
Andy Taylor's little bulge is a huge problem. He's tired of getting passed over for guys with a more complete package, and when an ad catches his eye that suggests it can maximise his mini-me, he makes an appointment with Dr. Forbes.
Dr. Forbes can turn small dreams into massive reality. There's just one side-effect…
Yes, I've got a brand new doctor for you to get acquainted with. And he's not afraid to get experimental with unapproved drugs!