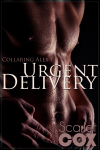 Urgent Delivery
Collaring Alex 1
About This Book
Alex is going crazy thinking about Jason, but Jason's a customer; Alex is nothing more than the pizza guy to him.
When Jason is Alex's last delivery of the night, Alex is surprised to find Jason inviting him in to share more than just pizza. Are all Alex's fantasies about to become reality?
EXPLICIT CONTENT: This 4,000 word short story features graphic oral and anal sex, and very light d/s themes.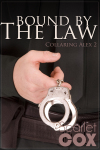 Bound by the Law
Collaring Alex 2
About This Book
After Alex stays the night, Jason has to face up to his feelings for the younger man. He'll have to tell Alex what he really wants – to tie him down and take control – but in doing so he risks losing the man he's starting to love.
Meanwhile, Jason's Lieutenant has an offer no new Detective could refuse. Will Jason find a way to fend off his commanding officer without sacrificing his career?
EXPLICIT CONTENT: This 5,300 word short story features graphic oral and anal sex, rimming, bondage, and workplace sexual harassment.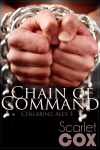 Chain of Command
Collaring Alex 3
Coming April 2014!
About This Book
Alex's whirlwind adventure into experiencing Jason's dominant nature is about to take a frightening turn. Just how much does the police detective really seek to control him? And will Jason's Lieutenant succeed in breaking them apart before they can take another step on their erotic journey?