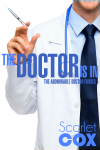 The Doctor is In
The Abominable Doctor Forbes 1
About This Book
Andy Taylor's little bulge is a huge problem. He's tired of getting passed over for guys with a more complete package, and when an ad catches his eye that suggests it can maximise his mini-me, he makes an appointment with Dr. Forbes.
Dr. Forbes can turn small dreams into massive reality. There's just one side-effect…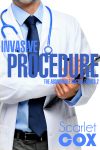 Invasive Procedure
The Abominable Doctor Forbes 2
Coming May 2014
About This Book
Cody Purnell is carrying a few extra pounds. Nothing wrong with that, he's sure, but when he sees the chiselled abs and toned body in one of Dr. Forbes' ads, he feels a pang of jealousy and decides to find out just what kind of treatment the good doctor has on offer.
Dr. Forbes has something for Cody, and he's going to give it to him. After all, Cody has signed the waiver…