This week's guest blog post is from J. L. Sage, here to help you with the thorny topic of picking keywords for your books on Amazon which also hit SEO best practices.
SEO and Amazon Keywords
What is SEO?
SEO is short for "search engine optimization." This is the process of ensuring your websites, articles, or in our case, books, can be found easily through searches. The higher you rank in results, the more traffic you generate. The more traffic you generate, the better the sales you make. SEO is typically calculated through a complex algorithm that takes into account the quality of your content, your keywords, back links, and more. In the case of Amazon, however, we're going to focus solely on keywords.
Keyword Density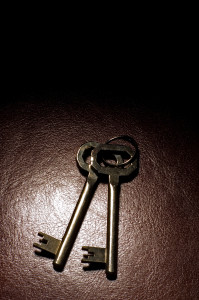 If you've spent any time on the web, you've probably seen the websites that seem to use a phrase such as "discount tires for Mercedes" in way too many sentences that don't make sense. This is called 'keyword stuffing,' and it's bad. Let me repeat that: don't do it. Google will penalize you for it.
Your books can and will appear in Google's searches. More importantly, they'll appear in Amazon's. You know that keyword field? Find one or two of those and use them a few times within your blurb. The more they appear, the higher you will appear in the ranking. There is a limit to how much you should use them, though. The proper density should be around 1 or 2 percent, or once or twice per every 100 words.
Take note: Amazon's searches are also determined by sales rank. A title with a lot of sales will appear over your book with only one sale, no matter how great your keyword optimization is.
Titles
One of the most common bits of advice given to new authors is to use parentheticals. These are useful for two reasons: one, they tell the reader what to expect out of the title. Two, titles give you stronger pull in searches. Titles that have parentheticals sell better than those without, period, at least when it comes to erotica. (Amazon has that little warning about not including extraneous words, but I have never seen it enforced.)
You can use any word you want in the keyword field without getting filtered. However, using a banned word in the parenthetical can and will bury your title behind Amazon's ADULT filter.
But how do I find keywords?
Throwing random words into the keyword field is not effective. It is much better to find common search phrases and include them.
If you go to the Kindle Store and type in "first time," a long list of results comes back. These results are the most commonly searched terms. Disregarding "first time dad," you have "first time erotica," "first time sex erotica," "first time sex virgin," "first time lesbians," any of which might apply to your story. This technique can help you find the terms to use.
Disclaimer: Certain words are not allowed inside your blurb or title. To continue the example from above, using "virgin" in either will get your book filtered. Make sure to look into which words are filterable before proceeding.
About the Author
J.L. Sage is a writer with a taste for the spicy. With stories that range from relatively tame to outlandishly wild, no topic is off limits — not even Bigfoot. Check out her catalogue for more!